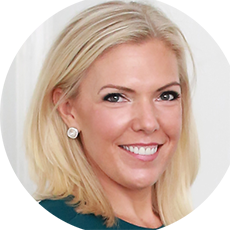 Founder of inFirst Selling™ & President, SomethingNew LLC
Jaime coaches sales leaders and teams on how to make money faster by mastering their inner game. She spent the first half of her career as a top performing sales leader at Microsoft & Gartner where she built a multi-million dollar business from the ground up. Today as a self-awareness coach she strengthens the sales conversation many fail to focus on, the one in your head.  When every conversation is a sales conversation, success starts by noticing where you are, so you can get clear and into the game.  You can't see the picture when you're in the frame. With her Mind.Set.Sell.™ program she teaches her clients how to stand in their strength and sell from within. 
As President of SomethingNew™, she also leads one of the fastest growing talent strategy firms in the country and winner of 4 consecutive American Business Awards for Innovation. She coaches and trains leaders on how to make money by having a talent mindset. Through SomethingNew Labs™ she advises companies in 3 core areas: Talent Acquisition, Onboarding and Retention.
Get Involved
Are you a salesperson looking for tips and techniques to increase your sales from established experts? Or perhaps you are a sales executive looking for a trainer, consultant or speaker to help lead your team or kickoff your next corporate event? Here are a two ways you can leverage Women Salespros: