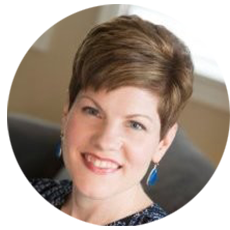 Founder & President, Impact Instruction Group
As a sales leader,  Amy Franko built a successful and lucrative B2B sales career with global tech giants IBM and Lenovo. She then took a 180° pivot into entrepreneurship in 2007, launching a training company, Impact Instruction Group. She knows what it's like to build a book of business and a Fortune 1000 client base from the bottom up. She has successfully navigated that steep curve, consistently selling large engagements with repeat business and loyal clients.
 Known for her dynamic style and practical experience, Amy has worked with some of the world's most recognizable brands. She is a  keynote speaker specializing in sales, loyalty, and leadership. In addition, her sales training and leadership development programs blend current research, fresh insights, and real-world examples.
 Her expertise is widely shared on social networks and in respected publications such as  Selling Power, TD Magazine, Training Industry, Training Magazine, and CLO Magazine. She has been interviewed on numerous high-profile sales and leadership podcasts and featured in  Entrepreneur, Forbes,  and  O Magazine.
Get Involved
Are you a salesperson looking for tips and techniques to increase your sales from established experts? Or perhaps you are a sales executive looking for a trainer, consultant or speaker to help lead your team or kickoff your next corporate event? Here are a two ways you can leverage Women Salespros: