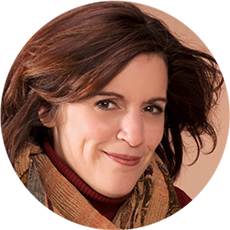 Founder, The Irreverent Sales Girl
I sell by day and fight sales crimes by night!
The selling arm of my company, Licensed to Sell, employs a ninja team of sellers who represent the most elite group of Influencers in the sales, marketing, and entrepreneurship sphere.
The "fighting sales crimes" arm of my company, Dash of Dignity, creates provocative, Irreverent, actionable, and current sales tips, rants, tricks, and general roll-up-your-sleeves-and-get-dirty advice for salespeople who go out and make it happen every day for their customers, their companies, their families, and their communities.
Founder of The Irreverent Sales Girl blog, I have been honored to write for top sales blogs including Salesforce.com, KiteDesk, and www.SucceedAsYourOwnBoss.com. My passion is being the Co-Host of The SellOut Show. The videocast on YouTube that answers the question: Do business shows HAVE to be boring? Check it out (and SUBSCRIBE, of course!) at: http://bit.ly/SellOutShow
Get Involved
Are you a salesperson looking for tips and techniques to increase your sales from established experts? Or perhaps you are a sales executive looking for a trainer, consultant or speaker to help lead your team or kickoff your next corporate event? Here are a two ways you can leverage Women Salespros: