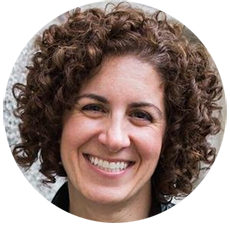 Leah Neaderthal is a sales coach for women entrepreneurs and the Founder of Smart Gets Paid.
An entrepreneur herself, Leah didn't learn to sell by being a commissioned salesperson. She learned it by building her businesses. She taught herself everything she could about selling and overcame the natural "selling shyness" most entrepreneurs have, to find the confidence to really go out and sell to new clients. The outcome is a comfortable selling approach that doesn't feel salesy — and gets results.
Now she teaches women business owners how to get the clients they want, and get paid bigger numbers, without feeling salesy.
Prior to starting Smart Gets Paid, Leah built, grew and sold three businesses.
Get Involved
Are you a salesperson looking for tips and techniques to increase your sales from established experts? Or perhaps you are a sales executive looking for a trainer, consultant or speaker to help lead your team or kickoff your next corporate event? Here are a two ways you can leverage Women Salespros: